5 Women Share What Finally Helped Them Get A Handle On Their Depression
Medication, therapy, and healthy habits like eating right, exercising, and getting enough sleep can all play a role in managing depression. But sometimes those things just aren't enough, especially when you're really struggling. So what can you do once you've exhausted all the basic tactics to bring yourself back up?
Just thinking about it can be overwhelming, but you've got options. Here, five women share the unexpected ways they keep their depression in check. One of their go-to strategies might just help you uncover a new way to manage your own negative feelings.
Writing things down.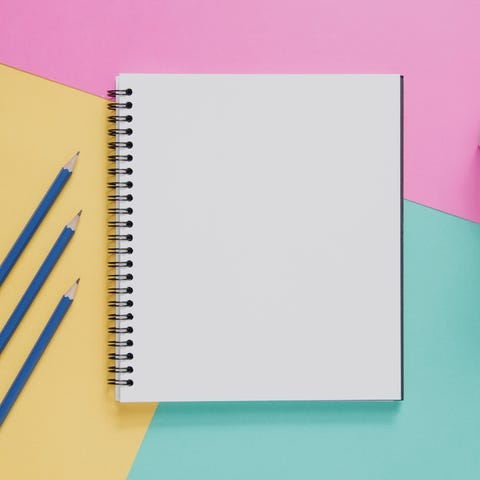 Koson Rattanaphan / EyeEmGetty Images
For Nicole Starbuck of Denver, Colorado, regular journaling helped her realize the root of her problem stemmed from her perfectionist tendencies. "My performance anxiety and not feeling good enough triggered a depressive episode during my first semester at college," Starbuck says.
Ten years later, she still grabs her notebook when issues start to threaten her mood. "It's easier to work through my thoughts when I write them down," she says. "Writing helps me come to solutions faster, and without ruminating on them in a way that can quickly turn to worry or anxiety."
Making plans to stay busy.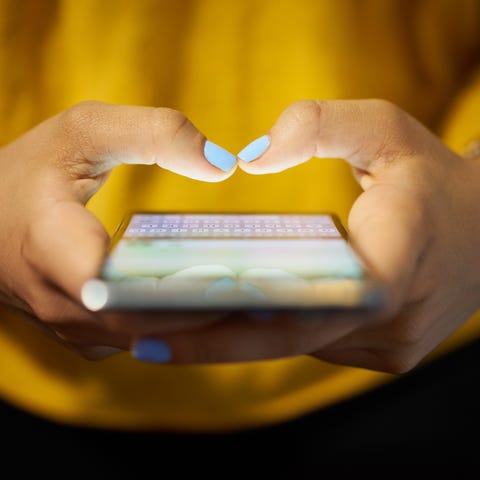 diego_cervoGetty Images
"My depression is the worst on the weekends because that's when I naturally have more time on my hands," says Tiffany Yannetta of Brooklyn, New York. But scheduling at least one daytime activity for Saturday or Sunday ensures that she gets out of the house.
The key is making concrete plans that she knows she can't cancel on, like booking an appointment to get her nails done instead of just walking in. And if she's meeting up with friends, she'll make sure they decide on a time and location ahead of time. "I think it's important to feel your feelings, but balancing that out with being physical and out in the world prevents me from spiraling," she says.
Listening to podcasts.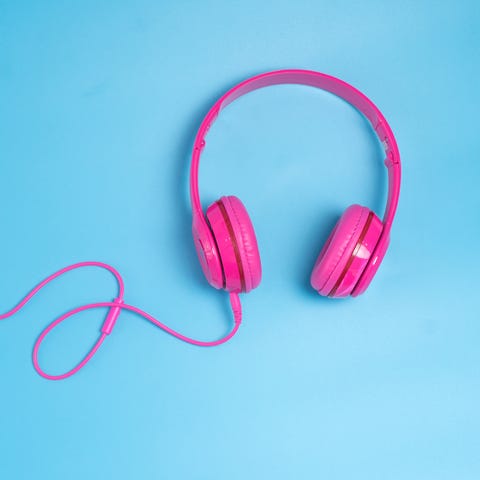 krisanapong detraphiphatGetty Images
As a morning news editor, Katherine Igoe of Boston, Massachusetts spends a lot of time working alone. "I want to feel like I'm connecting to others, so one of my helpful self-care practices is podcasts," says Igoe, whose experience with PTSD triggered depression.
"Funny, sweet, light, conversational podcasts that make me laugh are like online friends when I need a little companionship," she says. "How Did This Get Made is one of my very favorites."
Hanging out with an animal.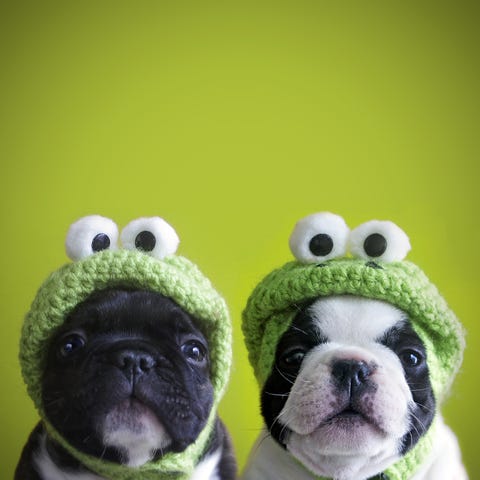 retales botijeroGetty Images
Two years ago, Juliane Gray of Montclair, New Jersey got an emotional support dog to help her cope with her depression at the suggestion of her psychotherapist. But the pup, though sweet, turned out to be less comforting than the ball python she brought into her home a year later.
"I'll often take him and lay back on my chair and put him on my heart," she says. "Relaxing with him eventually causes my heart rate to slow down and helps me to relax and get perspective on whatever is bringing me down."
Helping someone else.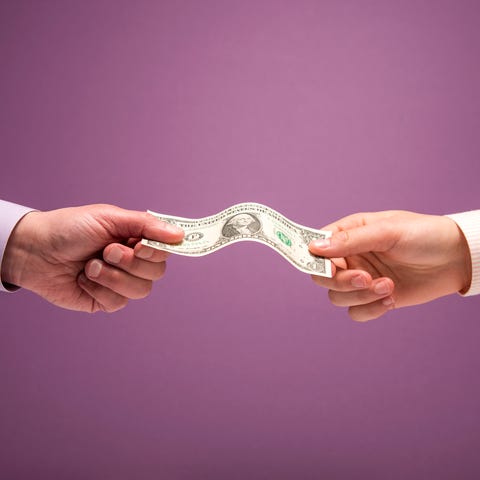 PM ImagesGetty Images
"A big part of combatting my depression is understanding that I'm not fully powerless," Igoe says. Seeing suffering or injustice touches her to the core and reminds her that she's in a position to help herself and others. But that level of empathy and compassion can actually make volunteering face-to-face too hard to handle.
Instead, she gives money to her favorite organizations. "As a survivor, seeing my small monthly donation to the Rape, Abuse, and Incest National Network (RAINN) gives me a quiet, beautiful feeling of peace," she says.
Not hitting the snooze button.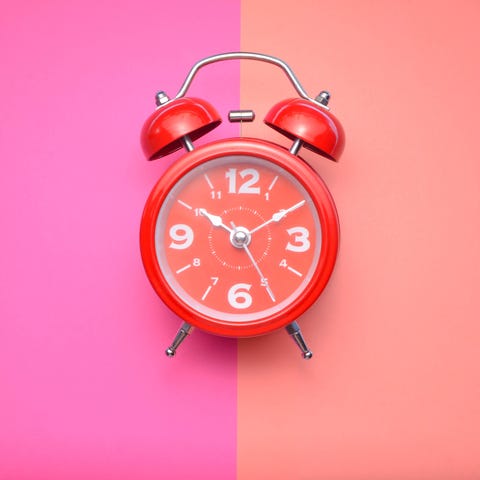 Hilalabdullah Hilal / EyeEmGetty Images
Yannetta knows that if she doesn't get out of bed right away, there's a good chance she'll end up laying there and ruminating. "This can go on for hours, and sometimes it makes me late for work because I can't shake the sadness," she says. To stop negative self-talk before it starts, she gets up as soon as her alarm goes off—even when she doesn't feel like it.
"Hopping in the shower, drinking a glass of water, or even just opening a window is a small physical act that breaks this cycle of snoozing and getting lost in my own thoughts before the day has even begun," she says.
Getting active outdoors.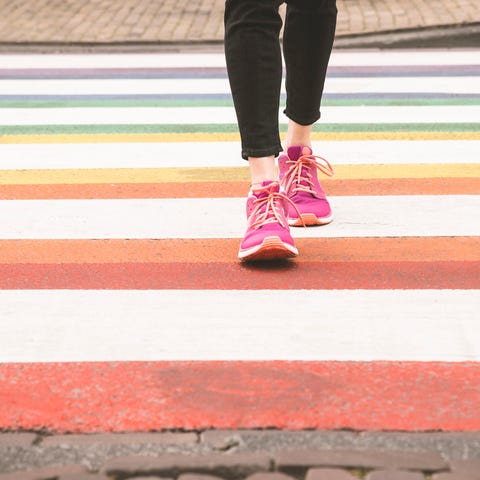 Westend61Getty Images
It's no secret that exercise can help ease feelings of depression. But Gray finds that being active outdoors is especially therapeutic.
"I walk in the woods after my therapy sessions and just cut off the world and get lost," she says. "I never hiked in my entire life, but once I started five years ago, I noticed a huge difference."
Supplementing with B vitamins.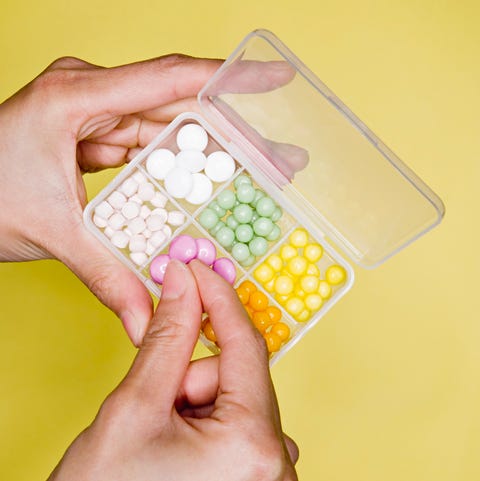 Image SourceGetty Images
Although researchers aren't certain if there's a connection between low blood levels of B-vitamins and depression, Starbuck takes a supplement daily. "I take a dual-action extended-release tablet that dissolves partly immediately, and then partly over the next eight hours," she says.
She's feels they boost her energy and overall sense of wellbeing. "The effect is noticeable within 30 to 60 minutes and helps me get through the day."
Source: Read Full Article