Flow Cytometry and Nanotechnology
Nanotechnology has provided a plethora of scientific fields with new modes of operation and thinking that were not considered possible even a couple of decades ago.
However, proper analysis and categorization of nanoparticles is an issue as many analytical techniques do not operate in the necessary range. Flow cytometry is a method that has the capability to analyze nanoparticles and provide relevant data for scientists in the field.
Image Credit: mh_enders / Shutterstock.com
Flow cytometry and nanotechnology
Nanotechnology is a relatively recent field of study which has shown promise as one of the pre-eminent technological advances of the 21st century. Applications for engineered nanoparticles include drug delivery and personalized medicine as well as environmental uses.
The potential of this technology is huge but without relevant analytical data, scientists in the field cannot engineer effective nanoparticles or nanomaterials. A flow cytometer is a powerful piece of scientific equipment and the field of flow cytometry has provided researchers with data on the chemical and physical properties of cell and particle populations. It is therefore well-placed for the study of nanoparticles but issues remain with applying the technology to the field of nanotech.
Using flow cytometry to study nanoscale biological particles and organelles
A flow cytometer is similar to a microscope. However, instead of producing an image, flow cytometry provides automated quantification of optical parameters of cells and cell populations. Parameters that can be analyzed include apoptosis, membrane fluidity, cell adherence, and chromosome analysis and sorting.
Flow cytometry has been used extensively to study eukaryotic cells and is an incredibly versatile technique. However, conventional flow cytometry does not have the degree of sensitivity necessary for the study of nanoscale biological particles and organelles (BPOs). Analysis of them is fundamental for an in-depth study of biosciences.
Analyzing these BPOs at the single-particle level can be achieved by using a number of techniques (for example, SEM and TEM). However, flow cytometry has the potential to be a powerful addition to analytical toolkits for this field of study.
Recently, there have been several advances in high-sensitivity flow cytometry. These advances have the potential to be revolutionary for the technique as they have allowed flow cytometers to make sensitive, precise, specific analyses of nanoscale BPOs. By utilizing these advances, scientists can study micro-organisms and organelles such as mitochondria and extracellular vesicles for the first time with flow cytometry.
Image Credit: MiniStocker / Shutterstock.com
Nanoscale flow cytometry
Nanoscale flow cytometry is a new technology that has provided flow cytometric analysis at the nanoscale. Most commercial flow cytometry equipment has a lower size limit in the range of 100-300 nm based on the detection of beads. These may claim detection capabilities for small particles but clearly, they do not have this capacity. Instrument hardware additions commonly used include high powered lasers and PMTs (photomultiplier tubes) as a replacement for photodiodes for forward scatter detection.
There is currently no consensus on the minimum laser power needed to consistently detect and resolve nanoparticles. For cross-laboratory data validation and reproducibility, standardization of instrument settings and sample acquisition procedures is necessary.
Nanoscale flow cytometry, a new technology developed in the last decade, is pushing the frontiers of flow cytometry. It has been demonstrated to be effective in the study of retroviruses, extracellular vesicles, BPOs, and other nanoscale biological particles. Lower volumes of solutions can be used in this method, leading to many benefits for laboratory studies. The potential for nanoscale flow cytometry to study engineered nanoparticles is exciting.
Assessing engineered nanoparticle uptake in bacteria with a flow cytometric method
Analysis of the behavior of engineered nanoparticles (ENMs) is vital to elucidate their efficacy in real-world applications. ENMs have physiochemical, optical, structural, surface, and magnetic characteristics which make them attractive targets for several scientific fields and industries.
The toxicity of ENMs including metal oxides has made them of particular concern to medical and life sciences researchers. Assessing nanoparticle uptake in cells and correlating this with cellular response provides invaluable data on concerns such as ecotoxicity of substances. Data could also be pertinent for areas such as drug delivery and biosciences.
A 2011 study published online in Cytometry demonstrated a flow cytometric method for studying the uptake of ENMS in live bacteria. Rapid detection of ENM internalization was possible for live bacteria under different experimental conditions over several generations.
Data gathered by this study showed significant levels of internalization for ENMs including ZnO and TiO2 nanoparticles in E. Coli in a dope-dependant manner. There was a significant increase in SSC (side scatter) intensity in ZnO treatment with liver-S9 fraction.
This increase was up to 181% at an 80 μg/ml concentration. A similar response was observed with TiO2 (203% with S9) treatment. This was due to the protein coating of the nanoparticles by S9. The presence of ENMs was detected in up to four generations of E. Coli.
The results of this study demonstrated that new developments in flow cytometry methods can be used to provide toxicological data on ENMs in ecotoxicity studies. Thus, safer products can be designed for the market. Data on the uptake of ENMs gathered in flow cytometry studies such as this can inform industries such as the pharmaceutical and chemical industries.
In conclusion
Flow cytometry is a robust analytical technique that has been shown to provide valuable and reliable data for a swathe of studies over the past six decades or so. Now, with the development of technologies such as nanoscale flow cytometry and studies on economically important ENMs, flow cytometry is helping to push forward the boundaries of nanotechnology and provide scientists with important information that will help inform a multitude of sectors and industries.
Sources
Tang, V.A et al. (2017) Single-Particle Discrimination of Retroviruses from Extracellular Vesicles by Nanoscale Flow Cytometry Nature Scientific Reports 7:17769 [Accessed online 17th January 2021] https://www.nature.com/articles/s41598-017-18227-8
Friedrich, R et al. (2017) A nano flow cytometer for single lipid vesicle analysis Lab on a Chip 5 [Accessed online 17th January 2021] pubs.rsc.org/en/content/articlelanding/2017/lc/c6lc01302c#!divAbstract
Lian, H et al. (2019) Flow cytometric Analysis of Nanoscale Biological Particles and Organelles Annual Review of Analytical Chemistry 12:389-409 [Accessed online 17th January 2021] www.annualreviews.org/doi/abs/10.1146/annurev-anchem-061318-115042
Kumar, A et al. (2011) A flow cytometric method to assess nanoparticle uptake in bacteria Cytometry Part A 794(9) [Accessed online 17th January 2021] https://onlinelibrary.wiley.com/doi/full/10.1002/cyto.a.21085
Further Reading
All Nanotechnology Content
Nanoscience Advances in Biology
Bionanotechnology Applications
What are Nanoelectronic Biosensors?
Nanoelectronic Biosensor Applications in Human Diseases
More…
Last Updated: Jan 26, 2021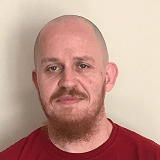 Written by
Reginald Davey
Reg Davey is a freelance copywriter and editor based in Nottingham in the United Kingdom. Writing for News Medical represents the coming together of various interests and fields he has been interested and involved in over the years, including Microbiology, Biomedical Sciences, and Environmental Science.
Source: Read Full Article