Mountain Dew's New Drink Supposedly Has 50 Different Flavors in It
Mountain Dew celebrates the summer with limited-edition flavor releases. Last year, they brought back Baja Blast after a 2-year hiatus, and in 2017, we were introduced to Dew-S-A. For the 2019 season, they're releasing Mountain Dew Liberty Brew.
It was first reported back in January that the midnight blue-colored soda was supposedly coming out, and now the time has come. The packaging says "50 Flavors in One," and since the label features eagles and the Statue of Liberty, it's fair to assume that there are 50 flavors for the 50 states (although I'm not so sure how there could possibly be 50 flavors in here). Instagram accounts began posting pictures of the Mountain Dew on store shelves over Memorial Day Weekend, so this beverage is 'Merica-approved.
#merica #jeep #mtndew #libertybrew
A post shared by Charlie Reynolds (@chuckrens) on
Now, will you like the flavor? According to @candyhunting, "it tastes like a combination of grape and berry with a tropical fruit note." Another Instagram account said it tastes like a mix of Mountain Dew Code Red and Mountain Dew Voltage. And another said it tastes just like Pepsi Blue. Moral of the story? Just try it for yourself and see.
You can pick up Mountain Dew Liberty Brew at various retailers, including Target. They come in bottles and cans, but remember that they're only around for a limited time, so get moving!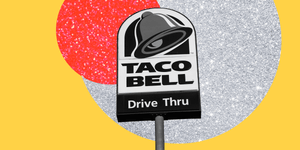 Source: Read Full Article