The 8 Best-Tasting Nonalcoholic Beers to Get Through Dry January
It's always easy to say that you'll do a dry January—and there could be major benefits if you give up alcohol, especially if you've been trying to sleep better or simply cut back on calories. It's understandable, however, if your willpower fails to withstand the first test of a buddy showing up with a six-pack, two meat lover's pies, and plans to watch the game.
Thankfully, it's now possible to enjoy a slice and a couple of beers without wrecking your dry January goal. Many leading craft brewers are now making a wide range of nonalcoholic beers that are nothing like the watery, flavorless imposters that have occupied supermarket shelves in the past. These beverages deliver all the satisfaction of an ice-cold lager, but free of the ABV that you're trying to avoid. (Worth noting: Not all "non-alcoholic" beers are actually free of alcohol. Some contain up to 0.5 percent ABV, the legal limit to label a beverage non-alcoholic.)
Beyond staying consistent with your dry January plans, however, there could be additional benefits to reaching for a booze-free beer. For starters, they're loaded with polyphenols—compounds found primarily in plants that may help ward off disease and protect you from free-radical damage. A 2012 German study also found that marathon runners who drank N/A beer during training had less overall inflammation.
After several rounds of testing, these non-alcoholic beers emerged as the winners we'd most strongly recommend sliding into the fridge next to your go-to six-pack for dry January. You know, the one you're still saving for February 1.
If You Love: Sierra Nevada Pale Ale
Try: Partake Brewing IPA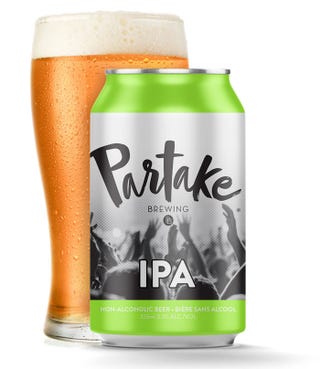 Partake Brewing
Citrusy and bracing, this is the ultimate low-calorie session beer—an option even if you're following a low-carb or keto plan, for some reason.
Calories per 12 ounces: 10
Buy: premiumnearbeer.com/usa

If You Love: Blue Moon
Try: Wellbeing Brewing Heavenly Body Golden Wheat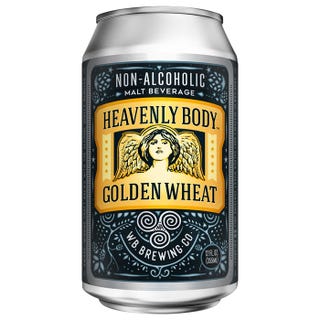 Wellbeing Brewing
This thirst quencher is a post-run reviver. You'll taste grapefruit and a little spice. Plus, no regrets about slugging back a sugary sports drink.
Calories per 12 ounces: 68
Buy: shop.wellbeingbrewing.com

If You Love: Fat Tire Amber Ale
Try: Wellbeing Brewing Hellraiser dark amber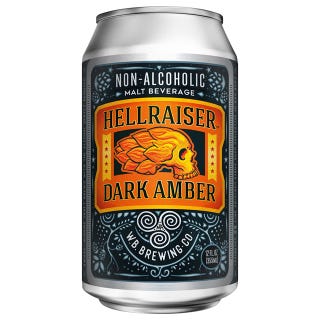 Wellbeing Brewing
There's a strong malt backbone, but hops balance the sweetness. Try it with an equally bold food, such as a medium-rare beef burger or spicy chorizo tacos.
Calories per 12 ounces: 80
Buy: shop.wellbeingbrewing.com

If You Love: Guinness
Try: Bravus Brewing Oatmeal Stout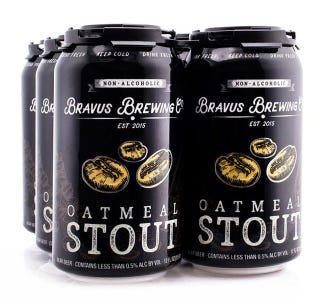 Bravus Brewing
Smells like a campfire, pours supersmooth. This substantial stout matches especially well with chocolate desserts, which help coax out the brew's caramel notes.
Calories per 12 ounces: 110
Buy: store.bravus.com

If You Love: Goose Island IPA
Try: Athletic Brewing Run Wild IPA
Athletic Brewing Co.
This one has a palate-popping bitterness. Judges at the 2018 International Beer Challenge gave it a gold medal in the specialty-beer category. You'll like it, too.
Calories per 12 ounces: 70
Buy: athleticbrewing.com

If You Love: Heineken
Try: Heineken 0.0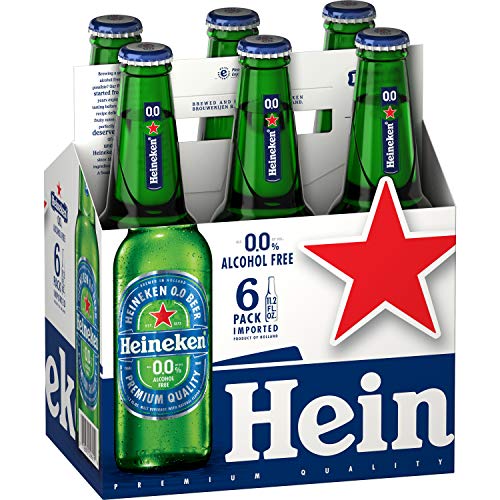 You can read our full review of this mass-market NA beer, but here's the TL;DR version: "Both of these dang beers taste exactly the same."
Calories per 11.2 ounces: 69
If You Love: Dale's Pale Ale
Try: Brewdog Nanny State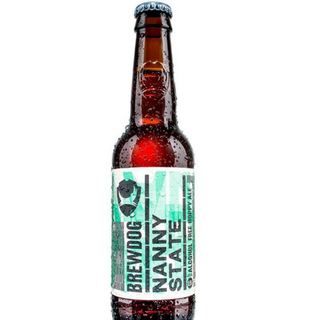 Brewdog
The Scottish stunt brewers once created the world's booziest beer, so it's only natural for them to go to the opposite extreme. The eight malts in this even-keeled beer are balanced by a potent blend of peppery-citrus hops.
Calories per 12 ounces: 26
If You Love: Pilsner Urquell
Try: Einbecker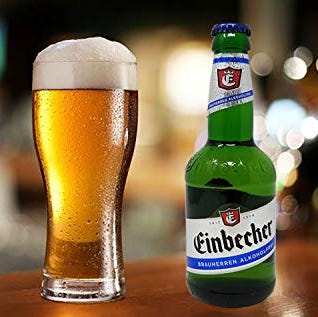 This is as straightforward as a pilsner can taste without booze. Make this your burger beer. It's clean and fresh-tasting between bites.

Source: Read Full Article