COVID-19 and Reproductive Health
The coronavirus Disease (COVID-19), caused by severe acute respiratory syndrome coronavirus 2 (SARS-CoV-2), was declared a global pandemic by WHO in March 2020. It was not only a health emergency but also put a halt on economic and social relations.
COVID-19 is a viral infectious disease that is spread through respiratory droplets. It mainly attacks the lungs although some investigations have been conducted which assess the reproductive risk factors associated with COVID-19.
Image Credit: Marys Poly/Shutterstock.com
Can COVID-19 Viral Infection Occur Through the Reproductive Organs?
The SARS-CoV-2 virus binds to the surface of the host cells and the viral spike proteins go through structural changes to enter the host cells. This is how the COVID-19 infection is facilitated. This binding process relies on the bonding of viral spike glycoprotein receptors and the angiotensin-converting enzyme receptor 2 (ACE2) which is on the host cell surfaces. The further viral entry into the host cells is facilitated by transmembrane serine protease 2 (TMPRSS2), a host cell proteolytic enzyme.
ACE2 and TMPRSS2 are present in several reproductive organs of women of reproductive age and postmenopausal. Such as ovaries, uterus, vagina and placenta, in varying forms and functions. These enzymes are also present in the maternal stroma and the umbilical cord. Recent research has reported that there is a more abundant expression of ACE2 in the placenta than in the lungs. This suggests that the COVID-19 infection could occur through the placenta.
ACE2 is present in the genital tissues of the male reproductive tract as well. The presence of ACE2 in reproductive organs could lead to reproductive dysfunctions and infertility due to COVID-19 infection.
Can COVID-19 be Sexually Transmitted and What are its Effects on Sexual Behavior?
Clinical research has suggested that the COVID-19 virus could potentially be transmitted through feces, blood, and semen. COVID-19 transmission risk has put a halt for couples who intend to conceive. Moreover, it is a major consideration for lactating and pregnant women.
There has been a significant number of reports of infection among partners of females who have COVID-19. This could potentially have resulted from sexual transmission. As the Virus is present in the saliva in abundance, the close contact between the couples could also result in transmission through saliva.
While the COVID-19 virus is also present in the semen, there is not enough evidence to substantiate the claim that the virus could be transmitted through semen during penetrative intercourse.
In another investigation, breast milk was collected from COVID-19 positive pregnant women who are in their third trimester. About one-third of these samples tested positive for COVID-19. This result indicates the possibility of transmission through breastfeeding. Despite this, the transmission could occur from mother to the child while breastfeeding through close contact alone.
Furthermore, there could be a direct or indirect effect of the disease on ovary functions, testis functions and semen quality. There is more research needed to reach specific conclusions.
Click here to read about COVID-19 misconceptions!
When it comes to sexual behavior, the COVID-19 pandemic greatly impacted biological and psychological sexual behavior. The restrictions placed to curb the spread of transmission of the virus lead to social isolation and a lower frequency of sexual intercourse. According to a recent survey, during the COVID-19 pandemic, there was more difficulty in obtaining female contraception, lower quality of sex life, increased menstrual disorders and fewer couples conceiving to bear children.
The Sociosexual Impact and Assisted Reproductive Technology
COVID-19 pandemic and the social restrictions imposed due to it has no doubt impacted socio-sexual lives significantly along with the mental health of individuals. Long durations of isolation and disruption of normal lives have led to feelings of nervousness, irritability, depression and anxiousness.
Depression and anxiety have known to be related to lower quality of sex lives and reduced sexual desire.
As the virus spreads during close physical contact, its fear has resulted in couples engaging in less sexual activity. According to a survey, there has been reduced desire to reproduce in order to conceive. This has further led to a disruption in normal family life as well as the sexual lives of couples. Pregnant women are concerned about the health of fetuses if they get infected with the virus. They also fear getting infected at medical centers and pregnancy-related complications if infected.
Another aspect of reproductive health that has taken a hit due to the COVID-19 pandemic is assisted reproductive technology (ART) therapies. Several fertility societies have called to postpone ART therapies. As there is increased pressure on the medical system during the pandemic and the fear of spread at the facility has negatively impacted the lives of many who want to or are currently going through ART procedures. As these centers handle semen specimens and freeze them for years, the virus present in them could also be preserved for years and the clinic could potentially turn into a source of infection.
This postponement in ART therapies is especially a concern for older women undergoing IVF treatment, as fertility in older women is a time-sensitive matter.
Image Credit: Stanisic Vladimir/Shutterstock.com
Conclusion
Since the onset of the pandemic, several women have had to change their birth plans. Many Pregnant women have gone through COVID-19 related complications and the reproductive health of many couples has been negatively impacted.
Several suggestions are made by researchers to limit the spread of the COVID-19 virus such as breastfeeding after recovery or 14-day quarantine for new mothers and wearing a mask during sex. The effectiveness of these suggestions is yet to be confirmed. What we do know is that taking precautions has become important more than ever.
References
Hashem, N.M., et al. (2020). Potential impacts of COVID-19 on reproductive health: scientific findings and social dimension. Saudi J Biol Sci. Volume 28(3). Pp. 1702–1712. https://doi.org/10.1016/j.sjbs.2020.12.012
Tang, K., et al. (2020) Sexual and reproductive health (SRH): a key issue in the emergency response to the coronavirus disease (COVID- 19) outbreak. Reprod Health. https://doi.org/10.1186/s12978-020-0900-9
Further Reading
All Coronavirus Disease COVID-19 Content
The COVID-19 Pandemic: What have the experts learned?
What Mutations of SARS-CoV-2 are Causing Concern?
COVID-19: A Timeline From 1st Case to Vaccination
What is COVAX?
More…
Last Updated: Jan 11, 2022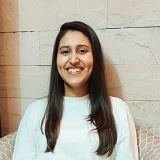 Written by
Akanksha Singh
Akanksha has studied Dental Surgery from Bangalore, India. During her undergraduate degree, she was awarded the Best Student in Academics in 2016 and obtained University ranks in Microbiology and Pathology, and Conservative Dentistry.
Source: Read Full Article