Diabetes and Pregnancy
Diabetes or high blood glucose during pregnancy can lead to defective fetal development, premature delivery, high birth weight, miscarriage, or stillbirth. In pregnant women, uncontrolled diabetes can lead to the development of preeclampsia, which is characterized by high blood pressure and high urinary protein level.
Image Credit: Halfpoint/Shutterstock.com
Gestational Diabetes and Pregnancy
Gestational diabetes is a type of diabetes that develops first time during pregnancy. About 7% of pregnant women develop gestational diabetes mostly during the second half of pregnancy. The causative factors are pregnancy hormones that prevent the proper functioning of insulin. In most pregnant women, the condition can be corrected by a healthy diet and regular exercise. However, in some cases, insulin injection might be necessary.
One of the major complications of gestational diabetes is the development of an extra-large baby (birth weight: 9 pounds or more). The mother often needs a Cesarean section to deliver the baby to avoid the possibility of nerve damage due to additional pressure on the baby's shoulder during delivery.
Preeclampsia developed due to gestational diabetes can significantly increase the chance of premature delivery. The woman can develop blood clots in the brain, leading to brain damage, seizures, or stroke during pregnancy.
Women with gestational diabetes may need to take insulin or other diabetic medications to control blood glucose levels. This might lead to hypoglycemia or low blood sugar, which is a serious and often fatal condition if not treated immediately.
The baby born to a woman with uncontrolled diabetes can develop hypoglycemia immediately after birth. To avoid this complication, it is recommended to monitor the baby's blood glucose level for several hours after delivery.
Gestational diabetes usually goes away after delivery. However, in some cases, it can remain as type 2 diabetes. About 50% of women with gestational diabetes are susceptible to developing type 2 diabetes at some point in life. Therefore, it is important to maintain a healthy lifestyle and monitor blood glucose levels every 1 to 3 years to avoid or at least delay the recurrence of diabetes.
Type 1 or Type 2 Diabetes and Pregnancy
Women with uncontrolled preexisting diabetes (Type 1 or type 2 diabetes) can develop serious complications during pregnancy. In type 1 diabetes, the pancreas fails to produce insulin, which is a hormone required for cellular uptake and metabolism of glucose. In type 2 diabetes, the body fails to utilize the insulin that is produced by the pancreas. In both cases, extra carbohydrate/glucose (sugar) accumulates in the blood, which must be controlled by administering insulin or other diabetic medications and maintaining a healthy lifestyle.
In pregnant women with uncontrolled diabetes, excessive blood glucose can significantly impair the development of crucial fetal organs, such as the brain, heart, kidneys, and lungs. Thus, the baby can be born with serious birth defects, such as sacral agenesis (lower spine defect), holoprosencephaly (brain defect), truncus arteriosus, atrioventricular septal defect (congenital heart defects), and several forms of limb defects.
Similar to gestational diabetes, preexisting diabetes can increase the risk of preeclampsia, hypoglycemia, premature delivery, Cesarean-section, and extra-large baby. Moreover, women with uncontrolled diabetes have a higher chance of miscarriages or stillbirth.
Diagnosis of Gestational Diabetes
Screening for gestational diabetes is usually performed during the second trimester (24 – 28 weeks of pregnancy). However, in high-risk women such as those with obesity/overweight or a family history of diabetes, the screening can be done early in the pregnancy.
The routine screening usually includes a glucose challenge test wherein the pregnant woman is asked to drink a high-dose sugar solution. The blood glucose level is measured after one hour of ingestion. A blood glucose level of 190 mg/dL is considered gestational diabetes.
A Follow-up glucose tolerance test is performed sometimes to check gestational diabetes. In this test, the woman is asked to drink a very high-dose sugar solution and her blood glucose level is checked every hour for three hours. Having at least two abnormal measurements is considered gestational diabetes.
Image Credit: ratmaner/Shutterstock.com
Management of Diabetes during Pregnancy
Both gestational and preexisting diabetes should be properly controlled for a healthy pregnancy. Women with preexisting diabetes should have a well-controlled blood glucose level before planning for pregnancy.
Pregnant women with diabetes should consume a high-nutrient and high-fiber diet and avoid a high-sugar and high-fat diet. Regular physical activity is another important measure to adopt during pregnancy. Exercise helps reduce blood glucose levels and maintain weight gain during pregnancy. Physicians generally recommend 30 minutes of moderate exercise, including walking, cycling, and swimming.
Pregnant women with diabetes are advised to monitor their blood glucose levels regularly. Daily measurement of fasting blood glucose levels and after-meal blood glucose levels is highly recommended.
About 30% of diabetes during pregnancy is not controlled by diet and exercise. In these cases, blood glucose levels must be managed by insulin injections. Some physicians may advise oral diabetic medicines. However, it is not clear whether these medicines are safe to use during pregnancy and can control blood glucose levels as effectively as injectable insulin.
Another vital thing is to closely monitor the growth and development of the baby through frequent ultrasounds and other related tests. In case of an extra-large baby or preeclampsia, physicians may advise inducing labor before the due date.
Read more about diabetes here.
References:
Diabetes and pregnancy. (2020). Centers for Disease Control and Prevention. Available at: https://www.cdc.gov/pregnancy/diabetes.html
Gestational diabetes and pregnancy. Centers for Disease Control and Prevention. Available at: https://www.cdc.gov/pregnancy/diabetes-gestational.html
Type 1 or type 2 diabetes and pregnancy. (2020). Centers for Disease Control and Prevention. Available at: https://www.cdc.gov/pregnancy/diabetes-types.html
Gestational diabetes. (2020). Mayo Clinic. Available at: https://www.mayoclinic.org/diseases-conditions/gestational-diabetes/symptoms-causes/syc-20355339
Diabetes in pregnancy. University of California San Francisco. Available at: https://www.ucsfhealth.org/education/diabetes-in-pregnancy
Further Reading
All Diabetes Content
What is Diabetes?
COVID-19 and Diabetes
What Causes Diabetes?
Diabetes Pathophysiology
More…
Last Updated: Jan 18, 2022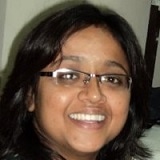 Written by
Dr. Sanchari Sinha Dutta
Dr. Sanchari Sinha Dutta is a science communicator who believes in spreading the power of science in every corner of the world. She has a Bachelor of Science (B.Sc.) degree and a Master's of Science (M.Sc.) in biology and human physiology. Following her Master's degree, Sanchari went on to study a Ph.D. in human physiology. She has authored more than 10 original research articles, all of which have been published in world renowned international journals.
Source: Read Full Article