30 Best Gifts For Sporty Dads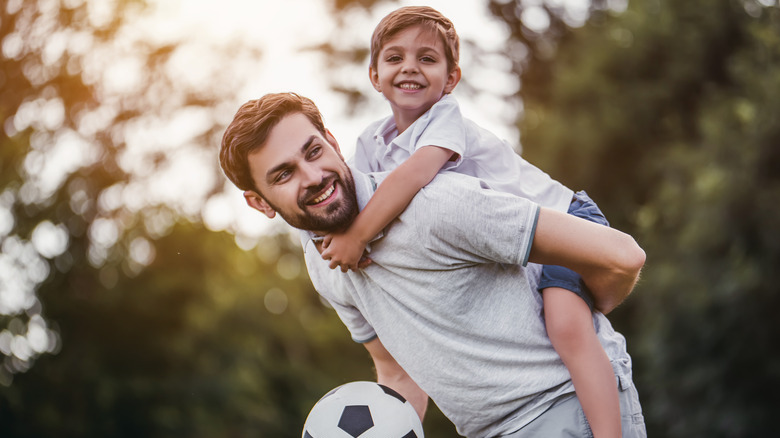 All prices are current as of time of publication. If you click a link and buy a product from a merchant, we may be paid an affiliate commission.
Each year we all search for the perfect Father's Day present, and a lot of the time, it's not an easy task. Every kid wants to get that one-of-a-kind gift for their special dad, and there are a whole lot to choose from if he happens to be sporty.
If you have a dad who can always be found fishing, can never stay away from the tennis court, or lives and breathes baseball, you're in luck. We made the search simple for you and found the perfect Father's Day gifts for every kind of sporty dad. Instead of rushing around while trying to score the perfect gift, take a look at this list we've compiled of amazing products — all from Amazon. When he opens any of these gifts, it's sure to be a hole-in-one, slam-dunk, knock-it-out-of-the-park kind of present. You know, sports references. You get the idea. Here's what to buy the sporty dad in your life.
The best gifts for dad's golf outings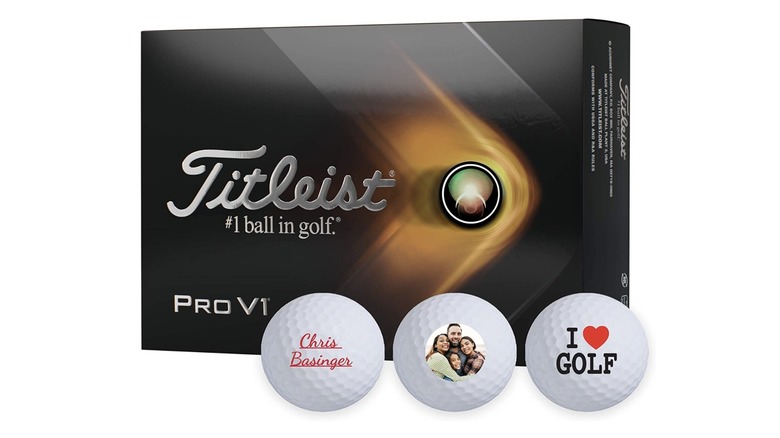 If you're looking for a way to ace Father's Day, look no further than these three gifts that are perfect for any dad who likes to golf. A rangefinder can help up his game and make him look like a total pro on the course. Pair that with some custom golf balls so he can show off more than his serious skills — he can flaunt a photo of you! Complete the gift package with a golf ball retriever so he won't lose them in a lake. That way, he can always keep those custom golf balls course — er, we mean close — to his heart.
Purchase the Gogogo Sport Vpro Laser Rangefinder for $99.99, the Titleist Pro V1 Custom Golf Balls for $67.99, and the Callaway Golf Ball Retriever for $34.99.
Must-haves for a dad who can always be found fishing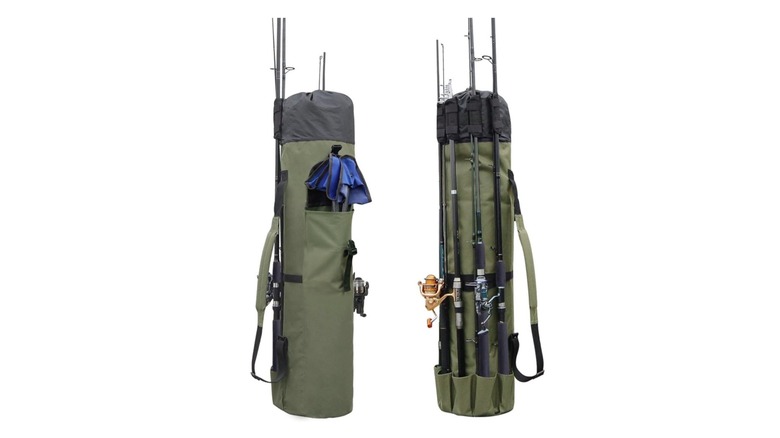 For the father who likes to go fishing, make sure he never forgets a thing by gifting him a rod and reel organizer bag. To keep the man even more organized, an array of tackle boxes will definitely do the trick, and throw in this nifty fishing multitool to guarantee that he will always have what he needs — it's a scale, scissors, and tape measure all in one. All three are bound to be a total catch.
Purchase the Allnice Durable Canvas Fishing Rod & Reel Organizer Bag for $27.99, the KastKing Tackle Boxes for $26.99, and the Swiss Ascent Fisherman Multi-Tool for $29.99.
Dad has to have these if he likes to hunt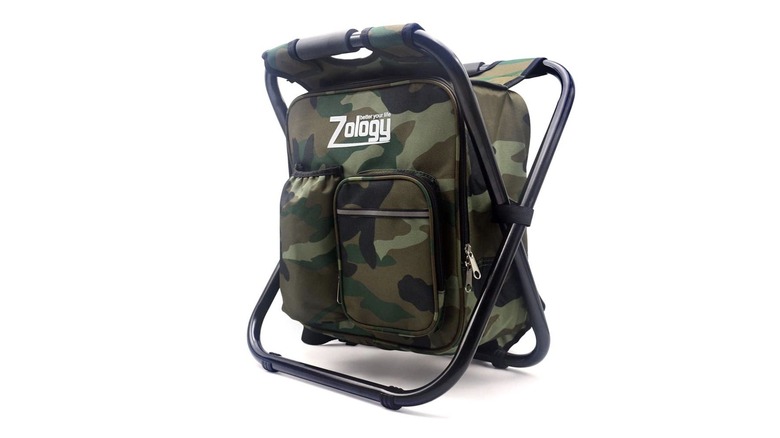 If you're on the hunt for the perfect gift, these three are ones that any hunter has to have. Keep dad comfortable with his own folding chair complete with a cooler underneath to withstand the warm weather, and for the chilliest days, give him some rechargeable hand warmers that are sure to keep him cozy. Help him with his hunting trip by giving him an odor eliminator to remove his scent from his belongings and avoid animal detection on a hunt.
Purchase the Zology Folding Camping Stool Backpack with Cooler for $41.64, the OCOOPA Rechargeable Hand Warmers for $27.99, and the BoneView MAX Ozone Generator for $49.95.
These are the perfect presents for dad to bring in the boat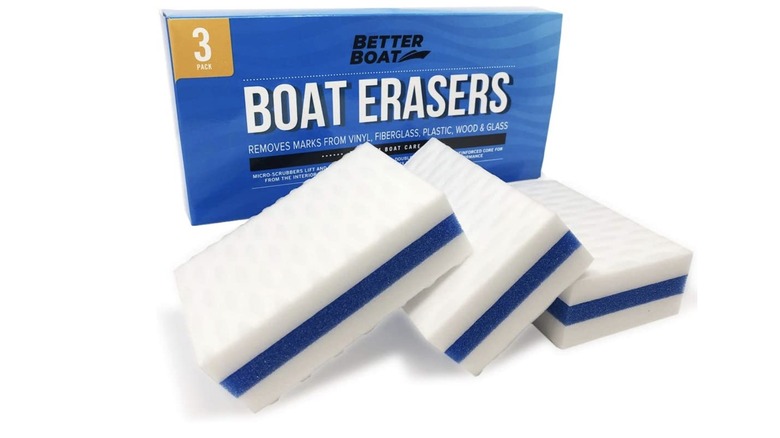 Your dad will love to have these three on board his boat. For any and every adventure that comes his way, an ultimate 10-in-1 boat gadget would be best, helping him cut fishing line, plug a drain, and even open a bottle of wine. Adding in a boat eraser for dad to shine up his pride and joy wouldn't be so bad, either. Top off a gift package with a captain's hat, and all your dad needs now is a crew!
Purchase the Boat Gadget 10-in-1 Boat Tool for $32.99, a three-pack of Better Boat's Boat Erasers for $12.99, and a Captain's Hat from BESTOYARD for $16.99.
Any outdoorsy dad will enjoy these gifts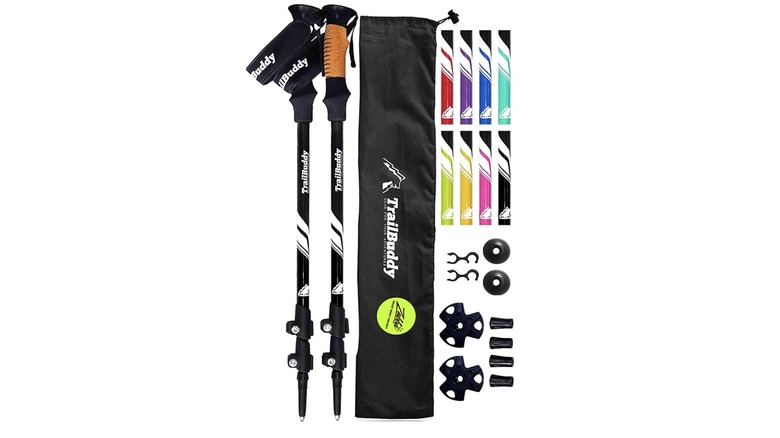 For the dad who likes to travel and trek wherever nature will take him, you can't go wrong with adjustable hiking sticks that are available in all sorts of colors and can be customized to his exact height. If he's traversing lakes or rivers, a waterproof bag can easily store all of his essentials and keep them dry. For sticky situations, a survival bracelet can also come in handy. It's a lightweight accessory that comes with a hidden knife to help him overcome any outdoor obstacle.
Purchase TrailBuddy Lightweight Trekking Poles for $37.99, the Earth Pak Waterproof Bag for $19.99, and the Keqin Outdoor Survival Knife Bracelet for $7.99.
Presents for dad to keep at the campsite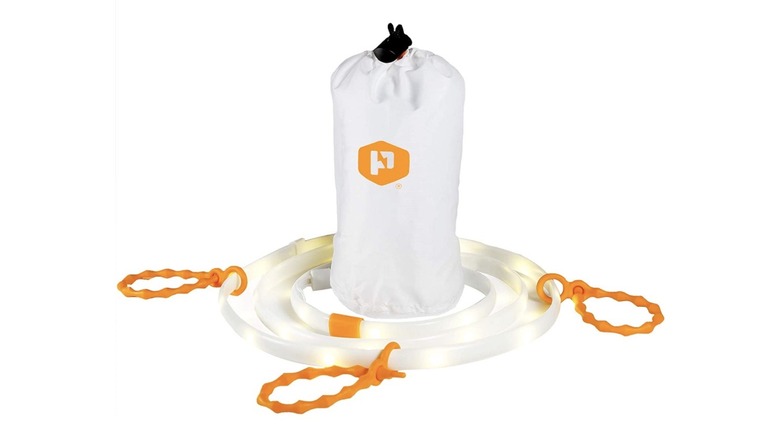 Any outdoorsy dad could definitely use s'more camping stuff. To help him enjoy the great outdoors, a portable hammock wouldn't hurt. Throw in some reusable ice packs, and he can enjoy all his cold snacks, too. For when it gets dark, hook him up with an LED lantern and even some light-up rope to illuminate the campsite.
Purchase the Wise Owl Outfitters Hammock starting at $26.95, Cooler Shock Reusable Ice Packs for $24.95, and the Power Practical Luminoodle starting at $27.49.
Three gifts that won't strike out for a baseball-loving dad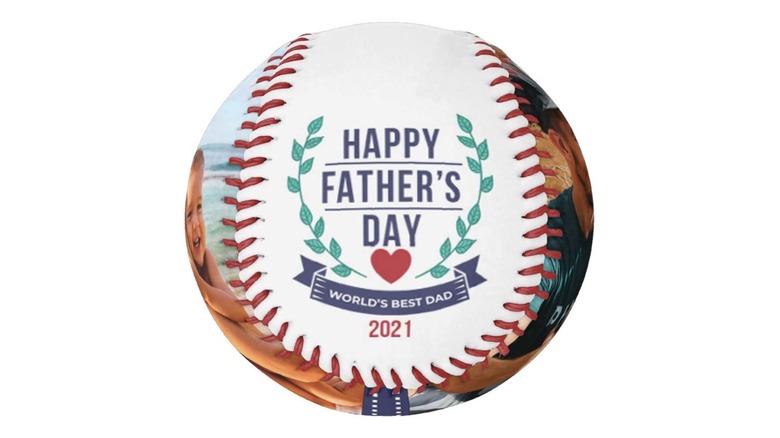 If your dad enjoys playing ball, he may enjoy listening to some tunes while he does it. A baseball cap with built-in Bluetooth could be the perfect present for him. To keep him up to speed with all those fast balls, a baseball trivia calendar might be best for those times he's sitting in his office instead of in the outfield. Something he may enjoy looking at even more is a customized baseball of his own — complete with a photo of his kids' faces printed on it.
Purchase the EDYELL Music Hat with Bluetooth Speaker for $16.92, the Year of Baseball Trivia! Page-A-Day Calendar for $15.99, and the Make-A-Ball Custom Baseball with Personalized Pictures for $35.95.
Incredible gift ideas for any dad who loves cycling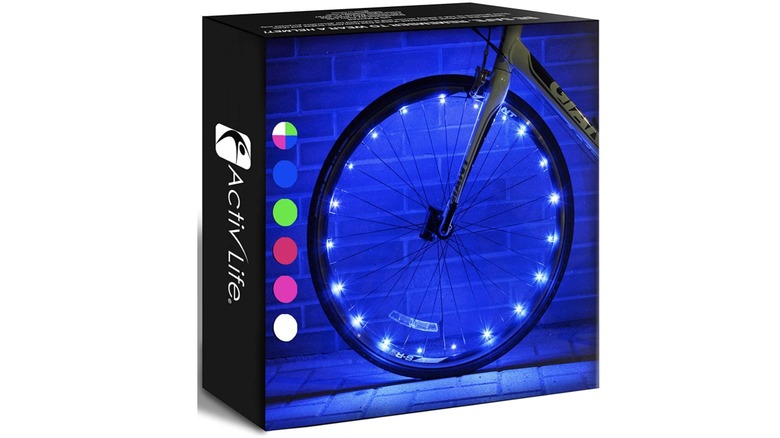 These bicycle gifts will send your dad spinning with excitement. A phone holder made to be mounted on a bike is the perfect present for a man on the go. That way, he'll easily be able to track his miles and maybe even discover a new bike path on his GPS. To keep him safe on all of those adventures, give him some wheel lights so he'll easily be seen on the roads. And so he looks good doing it, give him a special cycling top.
Purchase the Lamicall Handlebar Cell Phone Clamp for $16.99, the Activ Life Bike Wheel Lights for $24.99, and a Men's Cycling Jersey from sponeed for $31.99.
Presents for a dad who's always seen poolside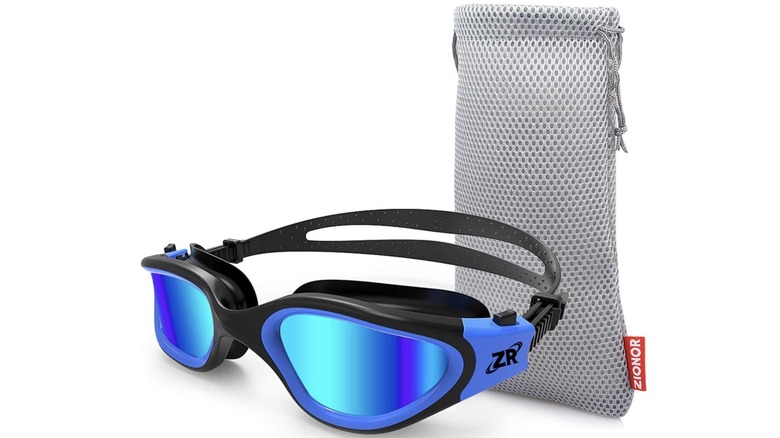 If your dad likes to do laps around a pool, he may love being gifted a waterproof watch. That way, he can easily sync up his swimming routine with his cell phone to track his progress in the pool. Polarized goggles can be the perfect present, too. After all, no one wants sun in their eyes while they're swimming. For when he's out of the water, he'll be happy to have some specialty towels to cool off with on hot, sunny days. It's the perfect way to top off the ultimate poolside gift package.
Purchase the YAMAY Fitness Tracker Watch for $35.99, ZIONOR Swim Goggles for $22.99, and Sukeen Cooling Towels for $13.99.
You'll score points with these tennis gifts for dad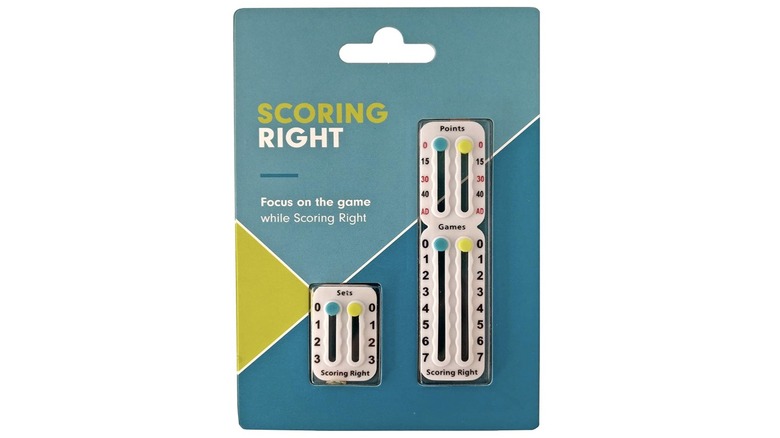 If you're searching for the perfect tennis present, you may reach for the obvious tennis balls, but here's something even more special — customized ones! Print whatever inspirational or funny phrases that you want. To keep these balls in tip-top shape, a tennis-loving dad would enjoy having a pressurized canister to store them in, too. To finish off his gift, throw in a portable scorekeeper that he can press and stick to his racket. He's sure to love all three. You know, just a little tennis humor.
Purchase the ChalkTalkSPORTS Personalized Printed Tennis Ball for $11.99, Gexco Pressurized Tennis Ball Storage for $17.90, and the Scoring Right Portable Tennis Racquet Scorekeeper for $14.99.
Source: Read Full Article